Polestar Boating Center, 6171 Hwy. V, Saint Charles, MO 63301 Telephone: 636-250-3008
Click HERE to see Maureen's pics of the 2016 car show "Rods on the River"

1pbc_logo_fullsize_text

2polestar_flooding_6-18-2008

3polestar_eagle

bloch_marine_sign

onsite_services_sign

polestar_docks_overview

polestar_entrance_sign

polestar_fuel_dock

polestar_ladies_room

polestar_mens_room

polestar_office_closeup

polestar_office_shop

polestar_restrooms_front

polestar_stone_sign

river_view

river_view2

river_view3

river_view4

wahoo_marine_sales
Website design by Captainweil Computer Services, LLC
Current conditions at
Polestar Boating Center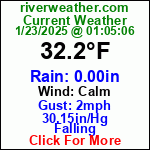 Click HERE for a
Smartphone Friendly
Weather page.
Polestar Boating Center


Promote Your Page Too
On Site Services:
Bloch Marine Service
Marine Repair – More Time on the Water
636-250-3007
Lee Breeze Marine
Vessel Surveyor – Marine Consulting
314-229-4463
Lewis Boats
Sales and Service
636-949-9926
Safe Harbor Yacht Sales
Pre-owned Yacht Brokerage
636-250-3500
The Canvas Man LLC
Gary Hester
636-397-3232
Wahoo Marine Sales
Specializing in Gibson Houseboats
636-949-2738
Polestar Marina
Fuel and Ice – Superior service
636-250-3008
Land storage available.
Weather Station onsite
from RiverWeather.com